The La Farge Foundation has a variety of engagements with individuals and organizations. Some of these are one-time efforts, and some are multi-year.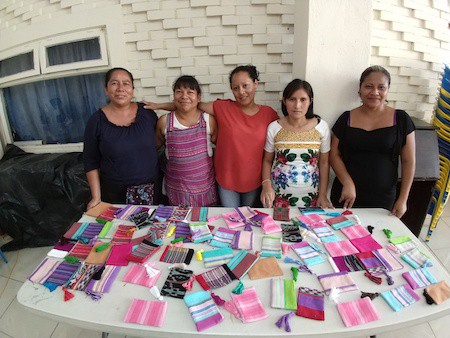 Expert Talk
In 2016, the Foundation hosted a talk by Oaxacan textile curator Alejandro de Avila Blomberg at the Museum of International Folk Art (Santa Fe, NM, USA) in conjunction with the cochineal exhibition: The Red that Colored the World.
Repatriation / Upcycling
In 2017, Patricia La Farge's import business, Que Tenga Buena Mano, donated over 1,500 woven cotton belts and sashes (made in Guatemala) to a women's sewing collective in…Guatemala. The women of the El Salitre Women's and Children's Center in Amatitlan are using the belts and sashes to make accessories and home goods that they sell to raise funds for business reinvestment and childcare enhancements.
Ofrenda Workshops

In 2018, the Foundation began hosting "Ofrenda Workshops" at Gerard's House, a center for grieving children and adults in Northern New Mexico. Working with groups of up to ten, Foundation president Sarah Heartt facilitates the creation of miniature orfrenda using materials from the Foundation Gift Shop. Reflecting on the initial workshop with 7 -10 year olds, Gerard's House staff found that making ofrenda to honor lost loved ones was "one of the most poignant and effective activities ever undertaken in a Gerard's House program."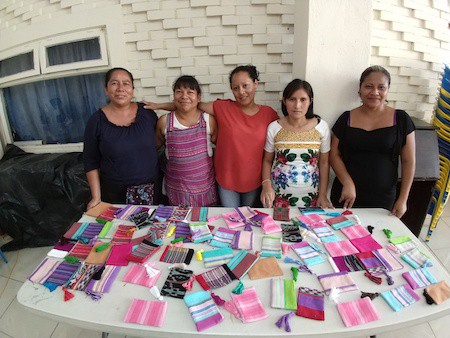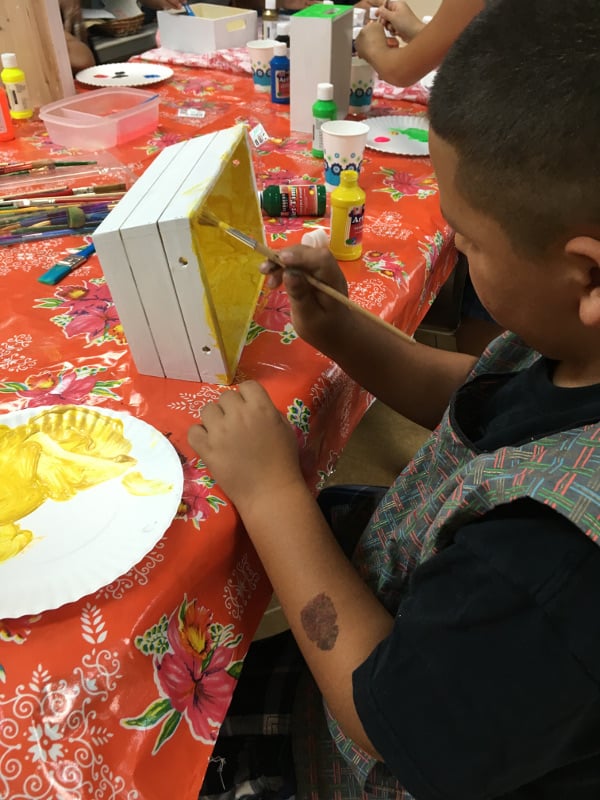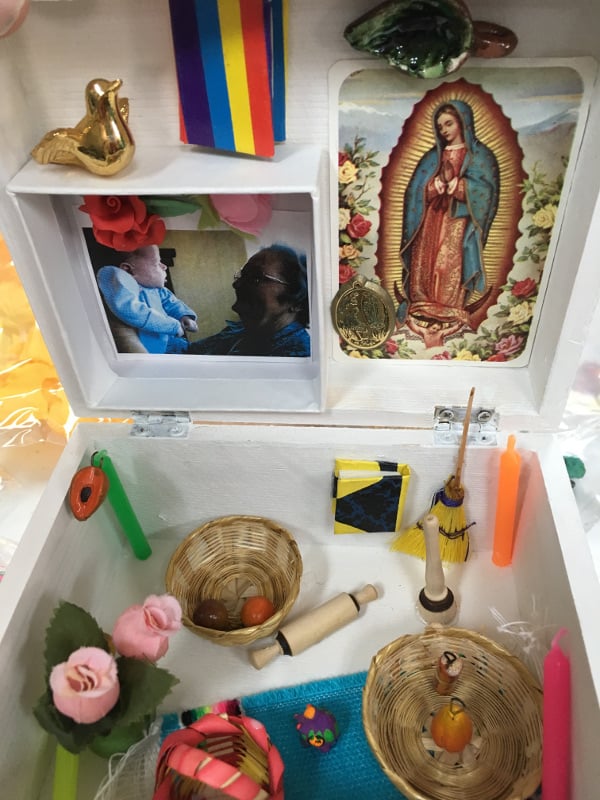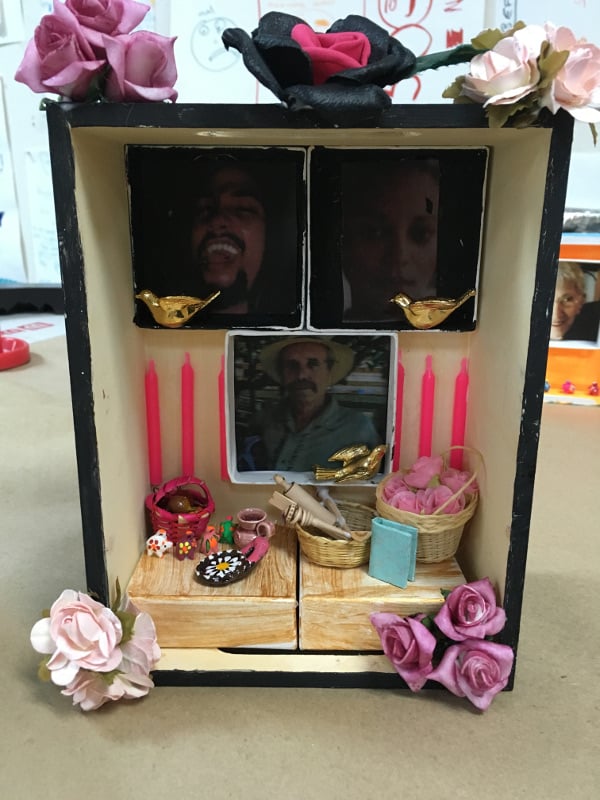 Textile Project

In 2018, the Foundation also began a collaboration with Que Tenga Buena Mano to catalog an extensive collection of Latin American textiles that will eventually transition from the business to the Foundation.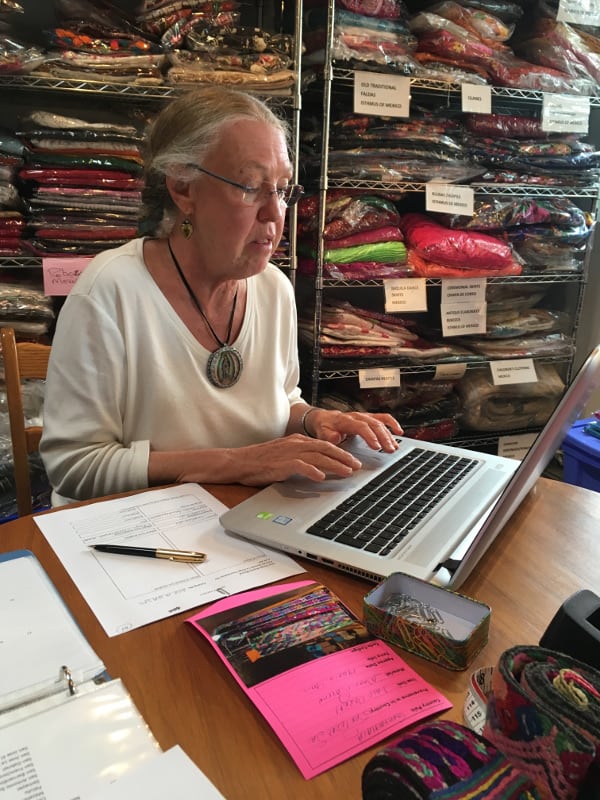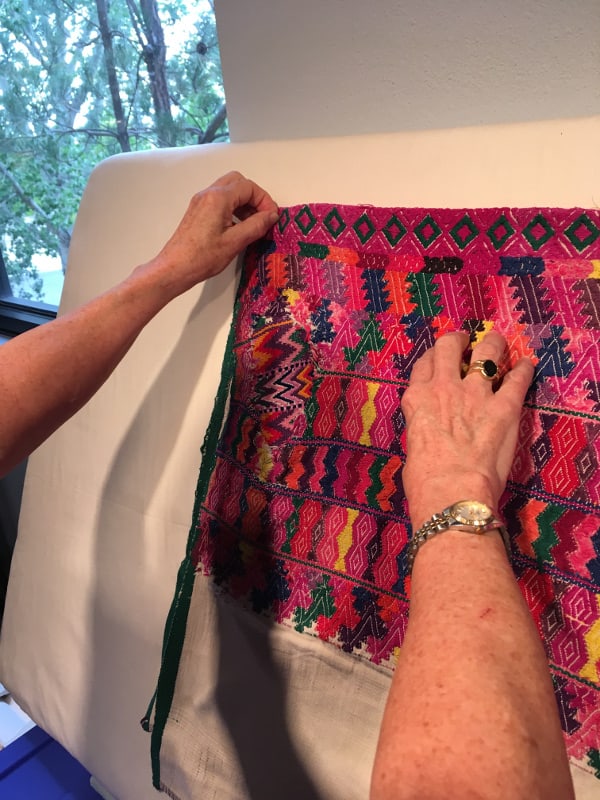 Internships

The Foundation offers paid and volunteer internships in accordance with its changing project priorities. In the summer of 2014, we hired an intern to help with the initial set-up of our Research Center archive. In the summer of 2020, we hired an intern to help us integrate an enormous collection of tin milagros into our gift shop inventory.
In 2018, we had an intern from Lima, Peru who did a variety of projects in the Research Center and participated in local events related to the International Folk Art Market.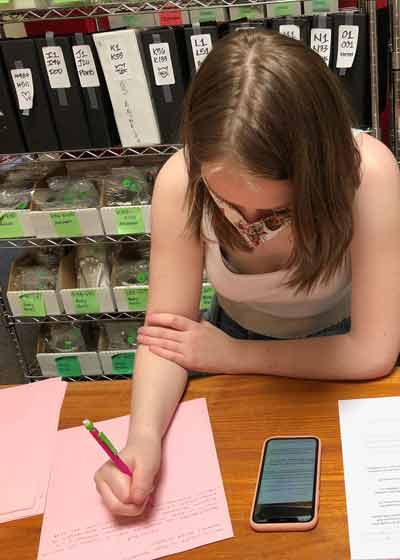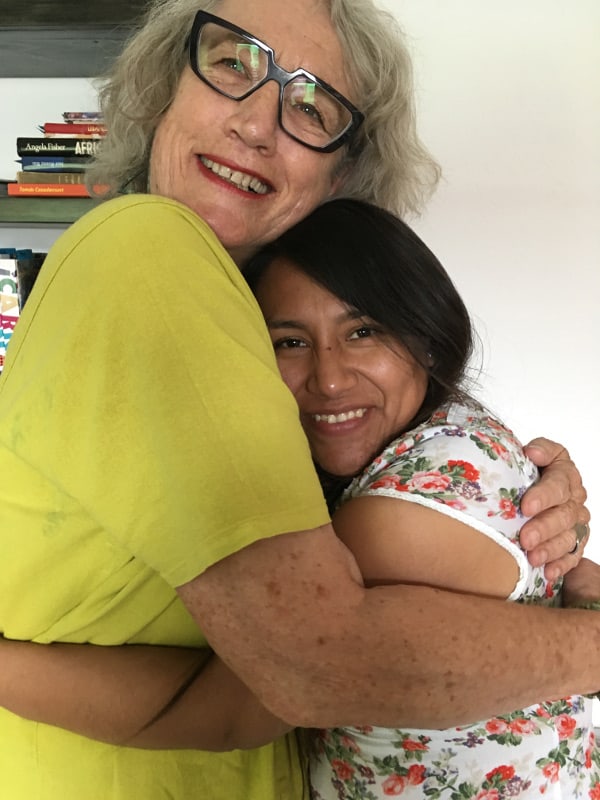 Pandemic Relief Program

In February 2021, the Foundation launched a Pandemic Relief Program to provide cash support to qualified Latin American folk artisans who have been severely affected by the COVID-19 Pandemic in terms of personal or family health and/or ability to carry forward significant Latin American folk art traditions.
To donate to this program, or apply for relief, please contact Sarah Heartt at sarahheartt@gmail.com.
Folk Art Restoration

If you've had any experience with folk art, you know that it can be very fragile. For decades, Patricia's former husband Dr. Grant La Farge took damaged and broken pieces from Patricia's import business – Que Tenga Buena Mano – and brought them back to life for display or sale to Patricia's clients. While Grant – aged 93 – has eased out of folk-art restoration, a former colleague in the medical field has stepped into the void. Since October 2021, retired ER doctor Barbara Hanke has been taking boxes of damaged pieces from Santa Fe up to her dining room workshop in Chromo and giving new life to vintage folk art. Most of her work goes into the foundation gift shop and is sold "as is," denoting the existence of repairs that no one except Barbara can see.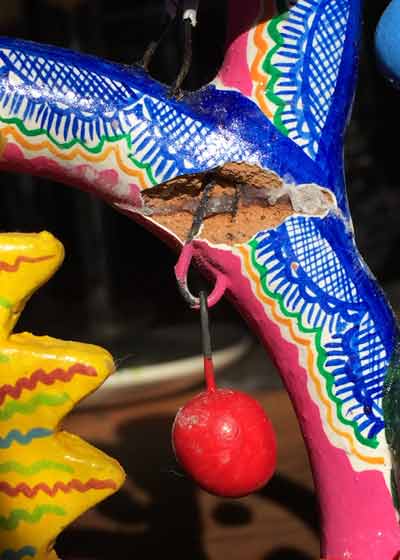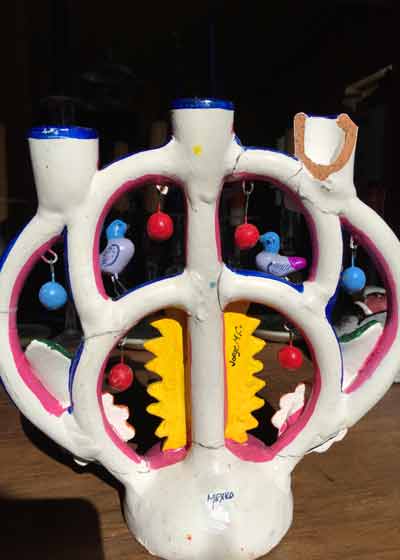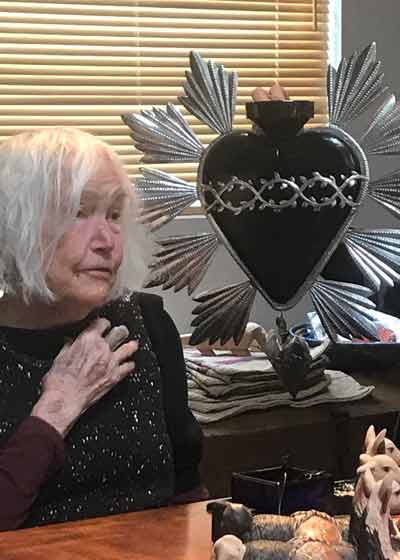 Friends of Folk Art Come for a Visit
In January 2022, the La Farge Foundation hosted the first in a series of talks sponsored by the Museum of International Folk Art's Friends of Folk Art. The series, called "CONVERSATIONS: Intimate Salons with Folk Art Makers, Collectors, and Icons," launched in our foundation space, where a dozen or so "Friends" were entertained by Patricia's stories about doing business with folk artists and collectors over the past 53 years. The event raised approximately $1,500 for the Museum of International Folk Art.